Container Masters has been awarded with the Best in Class Award of the UAS Technikum!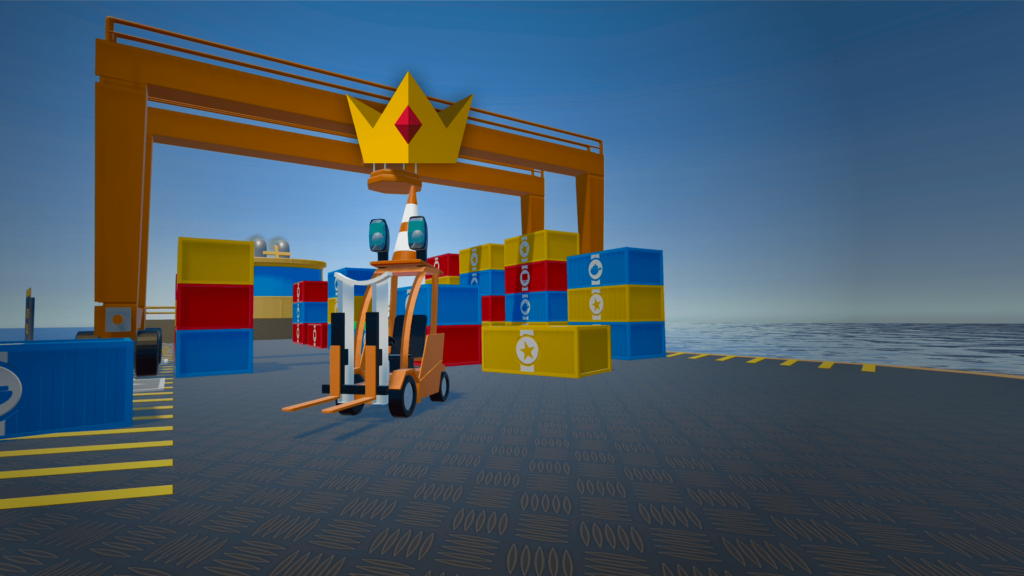 Together with our teammates Sebastian Hofer and Lukas Weiss, we presented our game to a panel of experts.
The experts played all games and assigned points in different categories for each game.
Five great games have been presented in total, in the end the voting was pretty close with Container Masters winning!
Our game was especially praised for its presentation, being perfectly tuned, optical appealing and with a clear UI.
You can read more about Container Masters here.
The price is to showcase Container Masters at the largest gaming event in the world, the Gamescom in Cologne!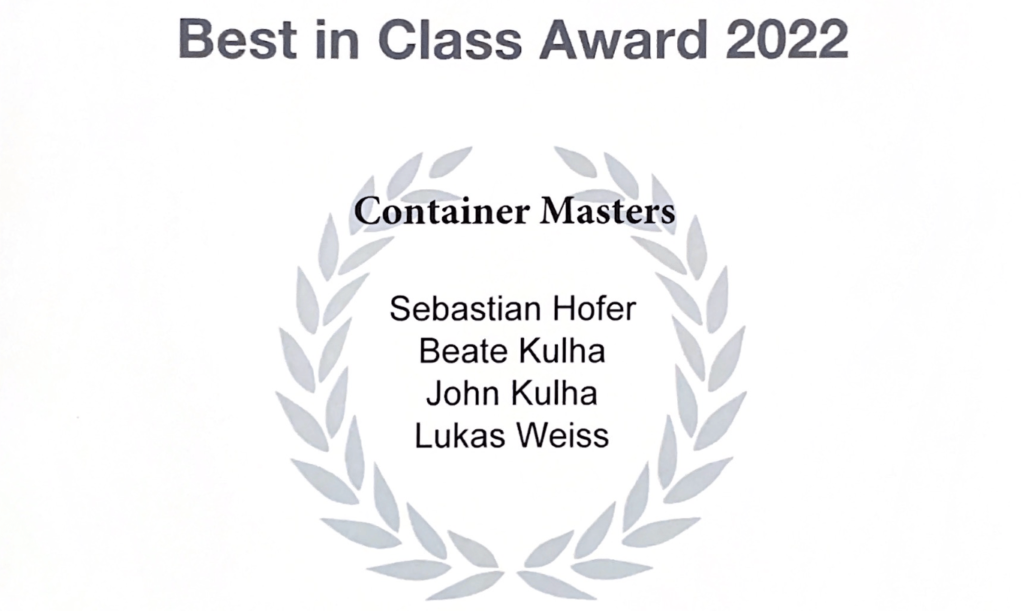 All games were great, so we want to display them here.
The second place was Recursio, a 1 on 1 top-down twin stick shooter with a time loop, so you can have the best teammate in the world: yourself!

The third place got to Pizza Arena, a fun comparative Cook'n'Slash game where you have to hunt the ingredients before you can process it to delicious pizza.

Get it on Steam now!
Next was the multiplayer roguelike Rogue Together, where you have to climb up Yggdrasil together and fight mighty enemies.

You can download the game on itch.io!
Then there was Complementary, a minimalistic 2D Jump'n'Run game with many levels using its own game engine.

The game can be downloaded on itch.io!
You can read more about the event on the UAS website.
A big thank you to our two teammates Sebastian Hofer and Lukas Weiss and of course our mentor Julian Breddy.
Now we look forward to showcasing Container Masters at the Gamescom in August!